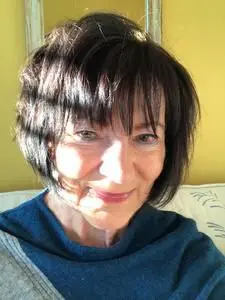 I am a Marriage & Family Therapist and maintain a private practice in Soquel, California. I am currently seeing only adult individuals through TeleHealth and through my private practice.
With over twenty-five years experience as a marriage and family therapist and as a graduate of John F. Kennedy University, I specialize in Cognitive Behavioral and Positive Psychology approaches. I currently serve as a private practitioner working with a broad spectrum of clients. Among my areas of expertise are anxiety, stress management, depression, grief and loss, career and work issues, communication skills, conflict resolution, crisis situations and spiritual development.
I am an interactive Cognitive Behavioral therapist. I help you to investigate your thoughts and feelings and the meaning that you give yourself, others and your future. I provide support and practical feedback to help you effectively address personal life challenges and create a better world for yourself. I integrate complementary methodologies and techniques such as Humanistic/Existential and Mindfulness based approaches. I offer a highly personalized approach tailored to each client. With compassion and understanding, I work with each individual to help build on your strengths and attain the personal growth that you are committed to accomplishing.
Education: Ph.D. Specialization Holistic Life Coaching, University of Sedona, AZ; Masters Degree in Clinical Psychology, John F. Kennedy University; Bachelors Degree in Psychology, University of California at Santa Cruz.

License: CA Marriage & Family Therapist License Number LMFT37537.
Certifications: Certified Professional Coach, College of Executive Coaching; Certified Hypnotherapist, The Institute for Transpersonal Studies.
Awards: Acknowledgement of Excellence Award by Santa Cruz County Children's Mental Health.
Professional Activities and Memberships: Member of Metaphysical Doctors Assocication; Member of CAMFT; and Member of Local Chapter Santa Cruz CAMFT.